No other Linear LED High Bay fixture comes close to matching the construction quality of this high bay;
Competing linear fixtures are typically thin, painted steel without cooling fins for LED heat dissipation. This is totally inadequate for higher wattage linear LED high bay fixtures. Our linear high bay uses full length, extruded aluminum finned heat sinks!
Presslock wire mounting hardware included.
Replaces 750 - 1,000W HID High Bay lights.
These LED High Bay fixtures are 240 Watts, 31,200 Lumen, 5000K, 60° x 120° lenses or remove lenses for full flood light distribution
We offer a 30 day trail period on these LED High Bay fixtures
Buy up to two (2) LED High Bay fixtures, and if for any reason you feel these LED High Bays fixtures are not to your liking, just return them.
240W LED High Bay Light Spec sheet
Please contact us if an occupancy sensor or daylight harvesting control is needed.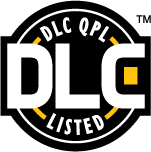 AC Voltage
110 - 277V
AC Wattage
244 Watts
Lumens
24,400
Efficiacy (L/W)
128
CRI
>75
White light color (CCT)
5000K
L70 Hours (calculated)
100,000 hours
LED Beam Angle
60 x 120 degree

Optical distribution, optional
Remove lenses for 120 x 120 degree
Driver Brand
Inventronics
Dimming, 0 - 10V
Included
Weight
11 pounds
Dimensions
26"W x 12"L x 2.5" H
AC wiring / mounting
Various options / cables included
Environment temperature
14° to 122° F
-10° to 50° C